Company Profile
Účetní, s.r.o was established in 1996. Since its founding the scope of the Company's activities has included a provision of complex accountancy (double-entry accounting, single entry bookkeeping and payroll administration), tax and accounting consultancy and related economic and consultancy activities. After further development, the company founded two separate subsidiaries: Účetní k.s. (providing services mostly to non-VAT payers) and Auditorská s.r.o. (focusing on providing tax consultancy and audit services).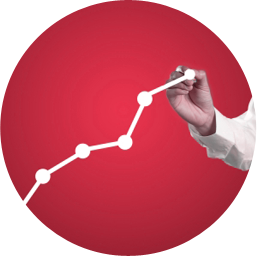 The Company consists of a team of young people led by the auditor and accounting and tax consultants. Our priority is to meet our client's expectations to the maximum extent possible. We are continuously updating and improving our services which we also provide in English and German. At present, the Company's services are provided by Ing. Tomáš Novotný, Ing. Kamila Šmejkalová, Ing. Pavel Kuře, Ing. Milan Erlebach, Ing. Radim Beníček, Ing. Radka Kurková and others. Tomáš Novotný and Pavel Kuře are members of both the Czech Chamber of Tax Consultants and the Czech Chamber of Auditors.
Since its foundation, the Company has provided services to several hundred clients, the majority of whom continue to work with us today. Among our clients there are companies operating in the areas of service, trade, tourism, industry and agriculture, but also solicitors, private doctors and professional sportsmen. There are small companies, but also a number of mid-sized and large companies that use our services. Although our clients are predominantly from the private sector, we also work with public, subsidized, and non-profit organizations and communities. The Company offers its clients the option of communicating via the internet. This provides the client with the opportunity to access the accounting software remotely, thus having up-to-date data always at hand. This also enables the Company to transfer accounting outputs, send whole processed accounting databases, and submit input information directly from the client. The Company also operates its own online accounting system.